Healthy No Bake Meal Prep Breakfast Bars
Breakfast is the most important meal of the day, that's what we're always told! It's true too. If you don't eat breakfast not only are you more likely to over indulge when it comes to mid-morning snacking but your metabolism actually slows down if you skip breakfast! The problem is, we've all got busy lives and sometimes there just isn't time which is why I've come up with these Healthy No Bake Meal Prep Breakfast Bars, which make the perfect breakfast, or snack, to keep your energy levels up and help you stay healthy!

Meal Prepping These Breakfast Bars
As their name suggests, these Healthy No Bake Meal Prep Breakfast Bars are ideal for making ahead of time for a grab and go breakfast or snack. The recipe actually make 10 bars, which can be kept in the fridge or frozen until they're needed. That's up to two weeks worth of breakfast from a recipe which takes less than 10 minutes to put together!
The bars themselves can be enjoyed on their own or with a bowl of fresh fruit or yogurt with a drizzle of honey for example, making sure you're not getting bored. Boredom is the biggest issue people always talk about when it comes to meal prep, so my advice when you make a batch of these is to plan how you're going to enjoy them each day.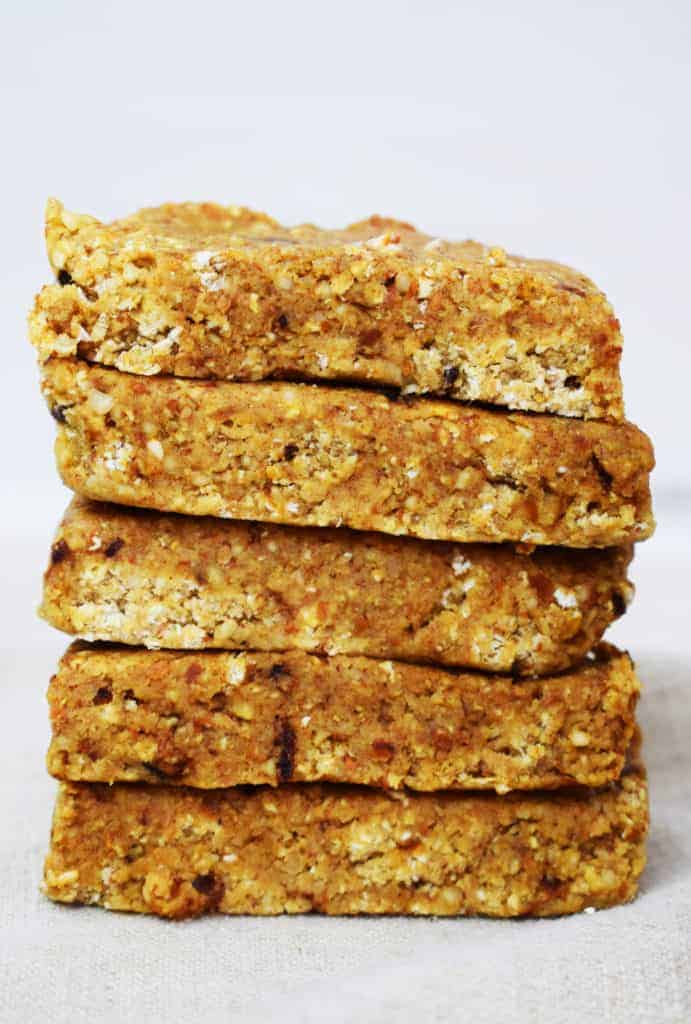 For instance, if you know you've got a really busy Monday, plan that you'll grab one to eat on the way, but if you know Tuesday is going to be slightly more leisurely then pack some fresh berries and crumble a bar into them at your desk! Whilst I could happily eat them on their own every day, I'm more than aware that variety is key!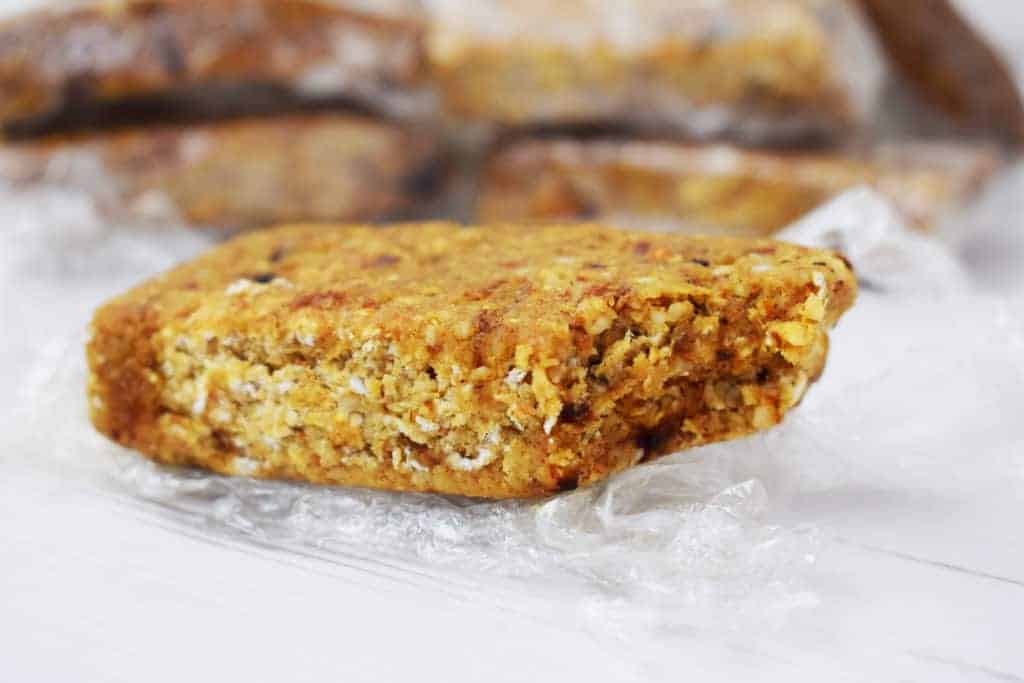 Are They Slimming World Friendly?
Breakfast is particularly important on Slimming World and you'll be happy to hear that these fit perfectly with the plan as they can be used as your Healthy Extra B! Both almonds and oats can be used as your Healthy Extra B and these Healthy No Bake Meal Prep Breakfast Bars use both. Each bar is your full healthy extra and in my opinion they are more filling than shop bought cereal bars, not to mention they're not full of processed sugars!
When using one as your Healthy Extra B these are just 1.5 syns each, which accounts for the syns from the dates and honey! Now if you ask me that's not half bad for a breakfast which tastes delicious and is going to keep you full all morning, or a snack that will curb your cravings and keep you on plan when your afternoon tea break comes around!
The Perfect 'Free From' Snack!
Not only are these Healthy No Bake Meal Prep Breakfast Bars totally delicious and Slimming World friendly, but they're also gluten and dairy free, free from processed sugars and vegan friendly! Just make sure you check that the oats you're using are specified as gluten free as not all oats are. Whilst I'm not vegan or gluten and dairy intolerant, I really love making food which can be enjoyed by everyone no matter what their food restrictions are!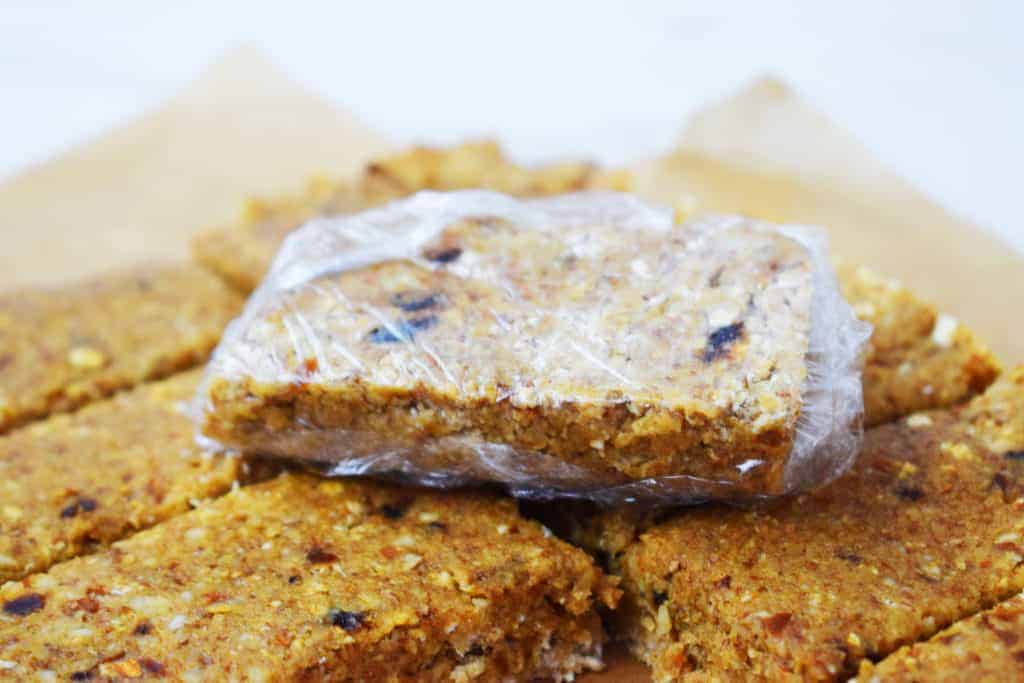 Making These Healthy No Bake Meal Prep Breakfast Bars
You can find the recipe video for these Healthy No Bake Meal Prep Breakfast Bars by scrolling down and don't forget to PIN IT from the Pinterest image at the end of the post! Here are the step by step instructions…
Cliona Keane
Yields 10
Healthy No Bake Meal Prep Breakfast Bars
Gluten & Dairy Free Healthy No Bake Meal Prep Breakfast Bars, made with almonds and dates and naturally sweetened with honey. Can be used as your HexB on Slimming World, 1.5 syns each.
10 minPrep Time
1 hr, 10 Total Time
5 based on 3 review(s)
Ingredients
100g Almonds (approx 100 whole almonds - 5x HexB)
200g Porridge Oats (5x HexB)
75g Dried Dates with No Stones (10 syns)
150mls Water
2tbsp Runny Honey
Instructions
Pulse the almonds in a blender until you have a course mix of small crushed pieces.
Add half of the water and blend again. You want a mix which still has lots of texture.
Add the dried dates and blend again until the mix has become sticky.
Add the oats and the rest of the water and then add the honey. Blend until you have a semi-smooth mixture (you still want some texture in there!).
Tip out into a deep baking tray (the one I use is about 20cm long) lined with baking paper.
With the back of a large spoon press the mix until it is filling the bottom of the tray and flatten, making sure to pack it together.
Refrigerate for at least an hour to solidify the mix.
Once refrigerated, slice it into ten equal bars and wrap them individually to eat later!
You can freeze the bars or refrigerate until needed.
Enjoy on their own or with fresh fruit and yogurt!
Notes
Each bar can be counted as your full Healthy Extra B on Slimming World, with an additional 1.5 syns. If not using your Healthy Extra B they are 7.5 syns each, but still naturally healthy and delicious! PLEASE DO NOT SHARE SCREENSHOTS OF THIS RECIPE.
7.8.1.2
156
https://basementbakehouse.com/2017/05/healthy-no-bake-meal-prep-breakfast-bars/
DONT' FORGET TO PIN THIS HEALTHY NO BAKE MEAL PREP BREAKFAST BARS RECIPE FOR LATER!
Looking for Some More Healthy Breakfast Recipes? Try Out These Gorgeous Ones from the Blogosphere!
This 4 Ingredient Healthy Orange Creamsicle Smoothie is low in sugar and looks to die for! It even tastes like ice cream…you can't beat that to start the day!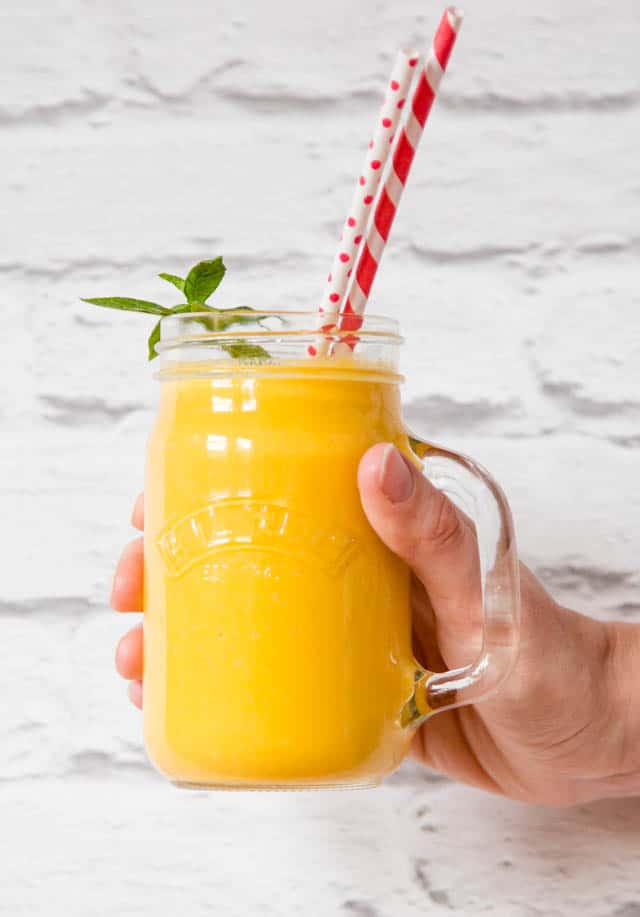 These Super Easy Baked Breakfast Tostadas look like they'd keep you going all day, perfect for breakfast or brunch! If you're following Slimming World just swap the corn tortilla for a wholemeal one!
If you're looking for a savoury spin on your breakfast then this Oats Khichdi might peak your interest! It's packed with healthy veg and tonnes of flavour and could be used as your Healthy Extra B on Slimming World!
If you want a low carb breakfast choice then these Healthy Kale & Egg Breakfast Cups are just the ticket! Full of veg and high in protein they're great for keeping you full!
I love french toast but it's usually only for special occasions! This Sweet Omelette is the perfect healthy option, as it tastes just like french toast!
These Cauliflower Hash Browns would make the perfect side dish for a healthy cooked breakfast! They're so easy to make and only needs 7 ingredients!