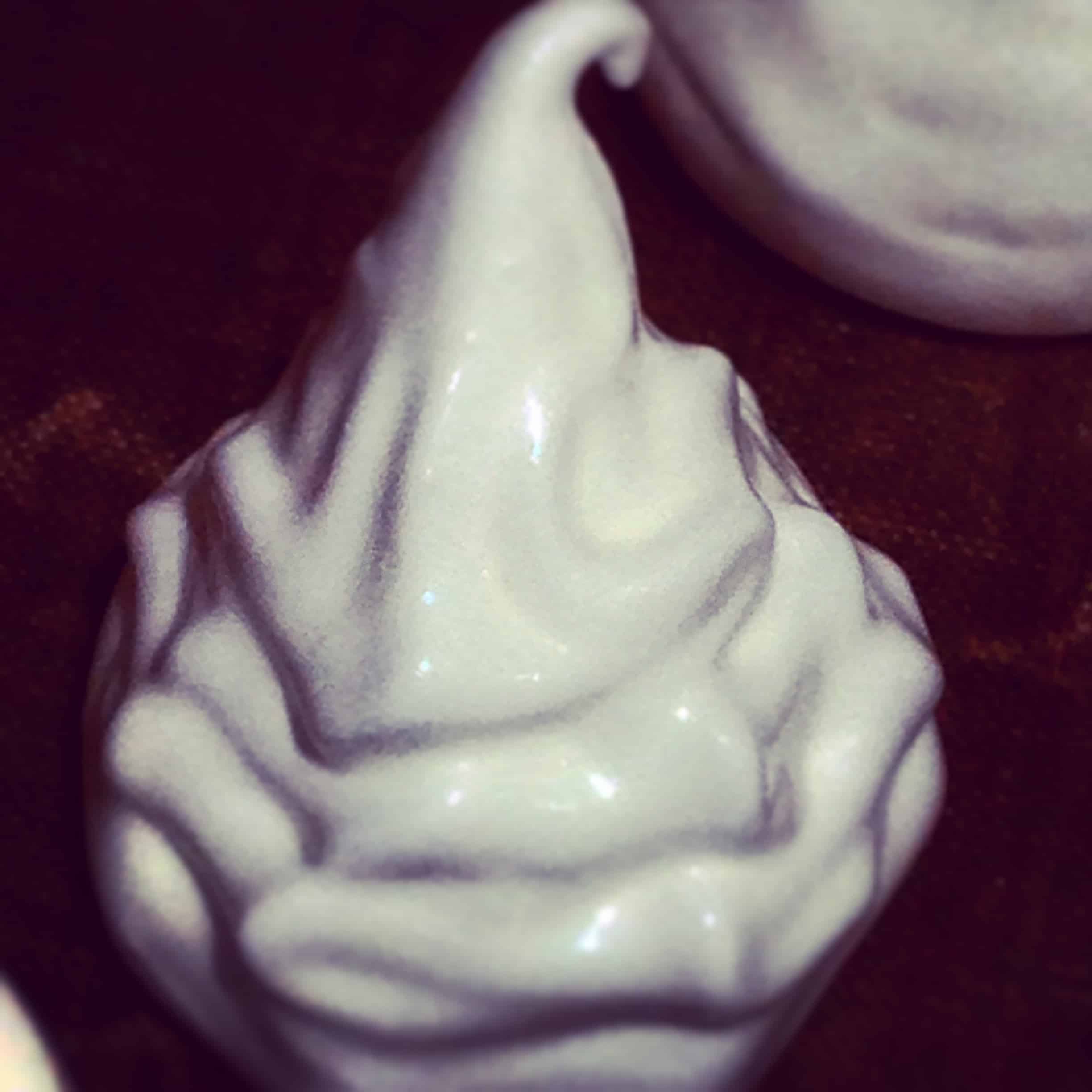 Dainty Chocolate Dipped Meringues
These little melt in the mouth bites make the perfect after dinner sweet treats and meringues couldn't be more simple!
Meringues hold a special place in my heart, as they were my Grandma's signature bake…I don't think there was a single meal at my grandparents that didn't end in delicious meringues and they were the first thing she ever taught me to make in the kitchen.
These use the exact same recipe as big meringues, just pipped smaller and dipped in chocolate…
Enjoy 🙂
Ingredients 
175g Caster Sugar
3 Large eggs (separated)
100g Dark Chocolate
Method 
For me the first step of this is the most fun, purely because I have this rather fabulous gadget for separating egg whites and yolks…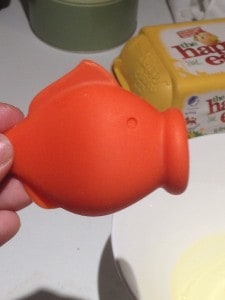 You simply crack the egg into a bowl and suck up the yolk and move it from one container to another (the yolks could be made to make ice cream later if you want!) I haven't quite worked out how to upload videos into my blog posts yet, so if you'd like to see a video of this check out my Instagram account- my handle is just clionakeane
Pour the egg whites into the bowl of your mixer, or into a mixing bowl if you're using a hand whisk.
Whisk until they form hard peaks (or in other words stay upright when you pull the mixer out of the mix)
Weigh out the caster sugar and gradually add it to the egg whites, continuing to whisk constantly.
The mixture will turn silky looking and once it can form soft peaks (stays mostly upright when you pull the whisk out) you're ready to pipe.
Pipe the mix or use a spoon and dollop depending on the shape and size you want. They might not be completely perfect or identical, but who wants that anyway 😉
Bake in the oven at 150ºC for approximately 20 minutes or until they're firm all around. Leave them to cool whilst you prepare the chocolate.
Boil some water and then cube the chocolate into a bain marie and stir until melted.
Dip each meringue into the chocolate and turn until there is a ring of chocolate around the bottom edges .
Leave these to cool again, making sure to put some sort of protection underneath the cooling rack to catch any dripping chocolate.
And there you go, you've got some tasty treats for whatever the occasion.
Cliona xoxo