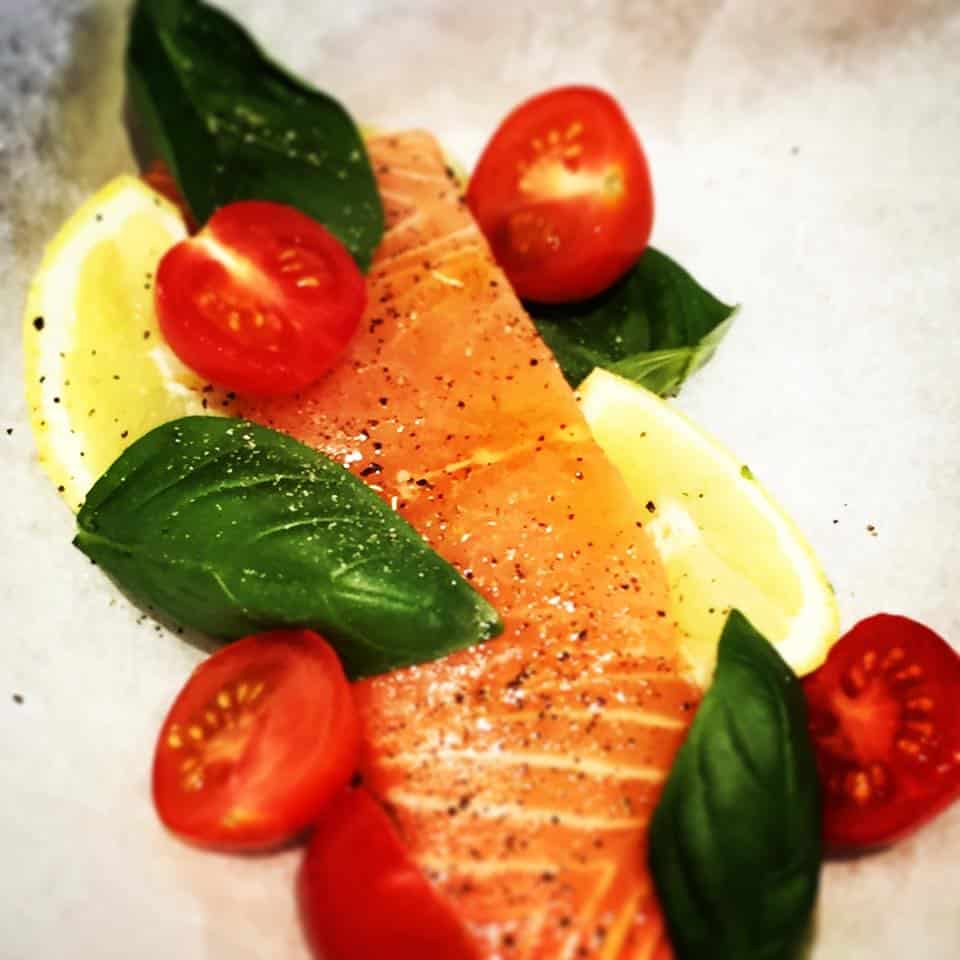 Saumon en Papillotte
This is my new favourite way to cook fish! By encasing the fish in baking paper along with everything you want to season it with or eat alongside it, you end up cooking the fish in its own juices. This means that you don't loose the moisture, and end up with deliciously tender fish which really melts in the mouth!
Ingredients for Saumon en Papillotte
1 salmon fillet
3 cherry tomatoes chopped in half
Basil leaves
Lemon slice 
Salt and Pepper to season 
A drizzle of olive oil
20cm x 20cm square of baking paper
Method for Saumon en Papillotte
Place the salmon in the centre of the baking paper along with the other ingredients.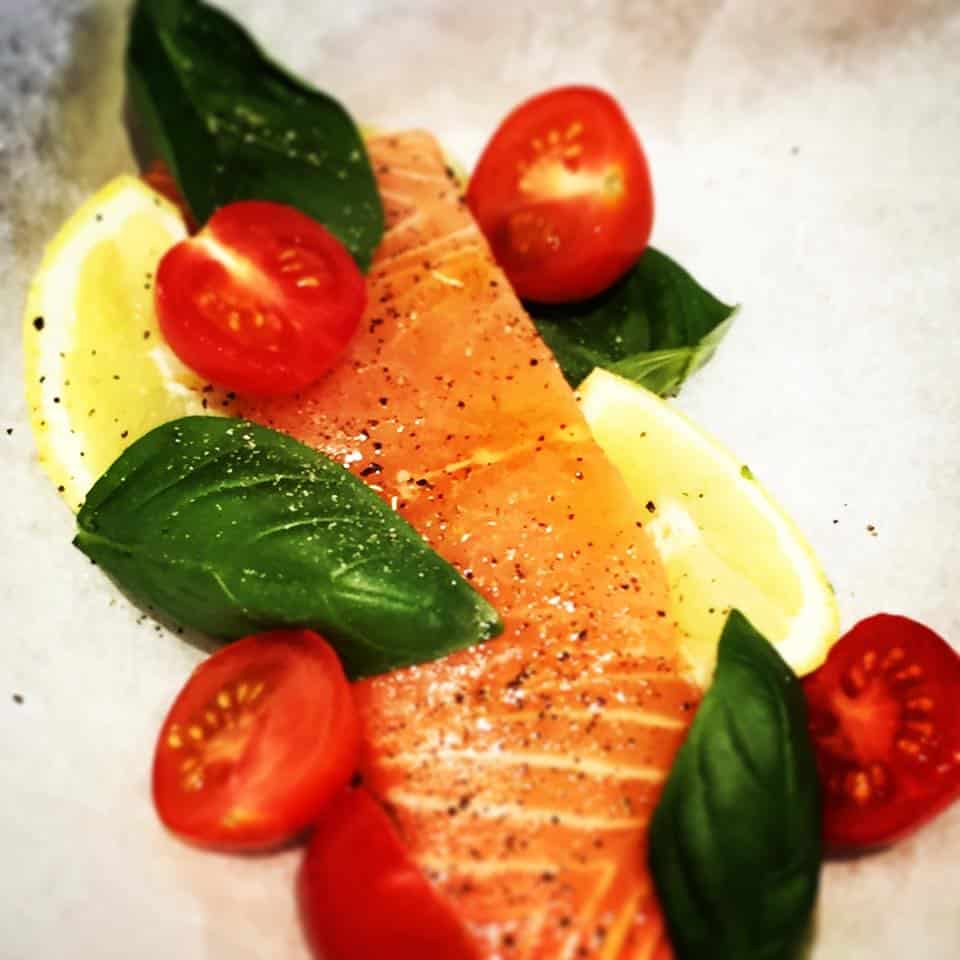 Pull the sides of the baking paper up  around the salmon and scrunch them together at the top so they don't come undone.


Bake at 200'C for 25 minutes until the salmon is cooked through for tender, melt in the mouth food full of flavour.  
Serve up alongside tasty roast new potatoes and veg for a delicious evening meal!