Low Syn Mint Chocolate Mousse
When I joined Slimming World, someone told me that you could make mousse using quark…well yuck! I promise you that there is no quark in this recipe! Instead, it's proper, rich, light, fluffy mousse, made from just five ingredients!
At just 3.5 syns per portion (for the chocolate) these are also fantastically on plan and given that they only actually take 10 minutes of work they're pretty special! You can of course make this as plain chocolate mousse…but why would you?!? Mint chocolate is just one of the most delicious flavours known to man, and this is like eating a healthy, mousse version of an Aero! To give it a minty flavour, I used Mint Extract from Spice Drops which is an all natural flavouring, you can buy it here. It's quite strong so you really don't need very much which means that the bottle of drops lasts for ages which is great, and I highly recommend them!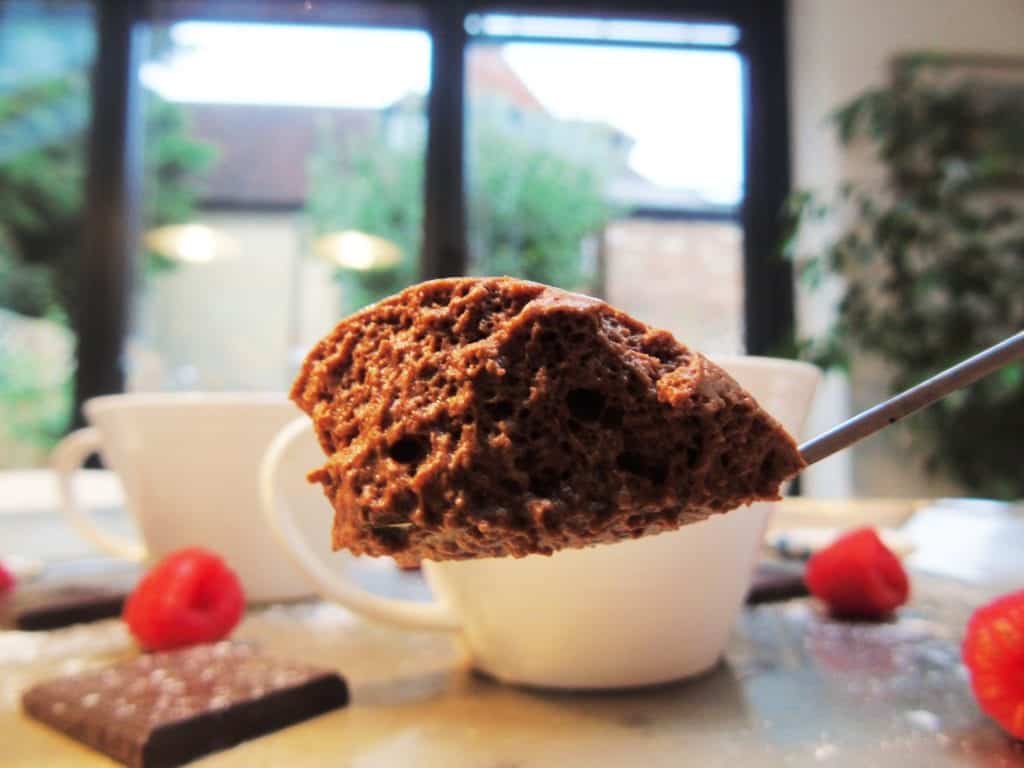 The thing that I really expect from a mousse, is a light, airy consistency. It's what makes a mousse a mousse, and not a chocolate pot or yogurt! Normal chocolate mousse has tonnes of cream in, which makes it creamy (obviously) but also means it's very high syn, but I've managed to get the same result in this without any of that! Who said that chocolate had to be unhealthy right?!? I mean look at that texture!!!!
I use Sukrin Gold sweetener for this, because it's the best, but if you want to use regular sweetener you can but just use less of it.
Yields 4
Low Syn Mint Chocolate Mousse
Light, airy, mousse for just 4 syns each!
10Prep Time
5 based on 1 review(s)
Ingredients
2x Egg Whites
4tbsp Sukrin Gold Sweetener
2tbsp Fat Free Yogurt (I use Fage)
5x Drops of Peppermint Spice Drops
50g Dark Chocolate
Instructions
In a mixing bowl, whisk the egg whites until they form soft peaks. Add the Sukrin Gold and continue to whisk until it is shiny and smooth. Set aside.
Break the chocolate into a heatproof glass bowl, and set it over a pan of boiling water (making sure it doesn't touch) until the chocolate is melted. Let cool slightly.
Add the yogurt to the chocolate and mix until smooth.
Pour the chocolate into the egg whites, along with the mint, and gently fold it together trying not to knock too much air out of the eggs.
When it is all incorporated and smooth, spoon the mixture into four teacups or bowls. Cover each with cling film and pop in the fridge for at least two hours.
Serve with fresh fruit and enjoy!
Notes
3.5 syns per portion on Slimming World.
7.8.1.2
82
https://basementbakehouse.com/2016/09/low-syn-mint-chocolate-mousse/
Nutrition
Don't forget to 'Pin' this recipe for later!