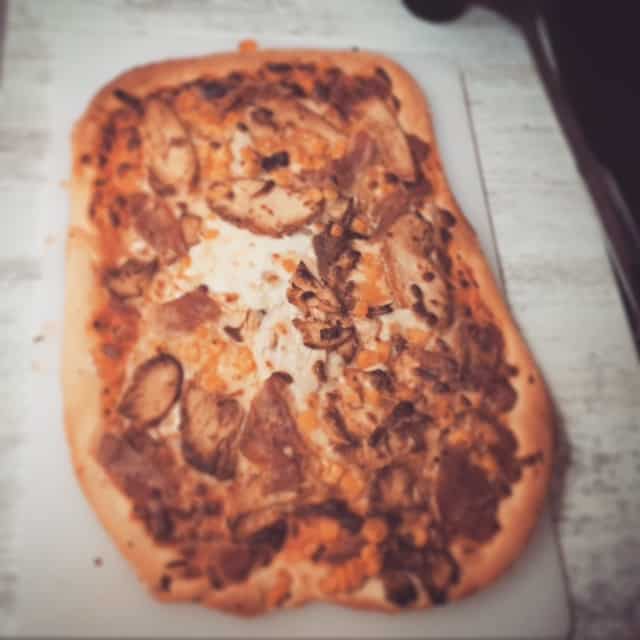 How to Make Homemade Pizza
I think it can be safely said that I've become a bit of a bread and dough fanatic recently, but it's just so therapeutic to make. That and the kneading basically counts as going to the gym…right?
Here's my recipe for (epic) homemade pizza…  Whilst I haven't totted it all up exactly the whole recipe for this probably cost me in total about £10 and it made 3 pizzas! It's cheaper and tastier than ordering in so give it a go… you've only got money to save!
Making Pizza Dough
The dough used to make a pizza base is actually exactly the same as that used to make crusty burger buns, so if you head over to my '10 Steps to Making Homemade Burger Buns' recipe you can find this there.
Prepare the dough in the same way as that recipe, only once it as proved you do not need to prove it again.
Split your dough into three pieces (to make three pizzas) or into two if you'd like to make two larger pizzas.
Take your dough out of your proving bowl, and squish it down with your hand.
Using your fingers stretch the dough as much as you can. Gravity can help with this a lot, if you pick the dough up it will naturally stretch.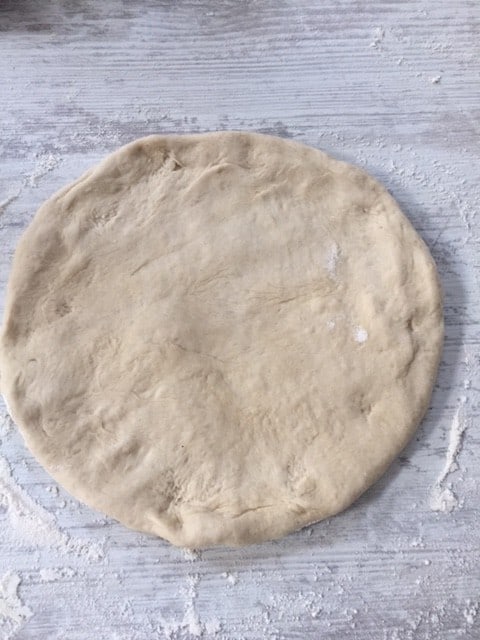 On a floured surface and using a rolling pin (or wine bottle if you're me) roll your dough out into your desired shape. Unless you're a genius this will not be perfectly square or circular, it's homemade so don't stress!
Topping your Pizza
Transfer your dough into a baking tray and cover almost to the sides with tomato sauce. I've used Dolmio Tomato and Basil sauce here, but you could use anything you like.
Sprinkle however much grated mozzarella as you like and then add your toppings. I've gone with fresh mozzarella, chicken, ham and sweetcorn but you could use whatever you fancy!
Bake on 200°C for about 10 minutes and then enjoy your tasty, homemade pizza!