10 Steps to Making Homemade Burger Buns
I've developed a sudden passion for creating bread, so here's my recipe for soft, crusty bread rolls. These are perfect for burgers,  and as we hit BBQ season what more could you ask for! So without further ado, here's the method!
Step 1 – Add the flour, salt, yeast and butter together in a mixing bowl, and then pour it onto the surface creating a pyramid.
Step 2 – With the back of your hand create a well in the middle of the mix, pushing the sides out until you have a continuous circle of flour. It doesn't matter if he butter and yeast hasn't broken up into the mixture.
Step 3 – Pour the warm water into the centre of the flour. With one finger, make swirling motions to take the flour into the water, gradually mixing it until you have a porridge like consistency.
Step 4 –  Scrape the remaining flour inwards and over the  wet mix until you again have a pyramid in the centre of the surface.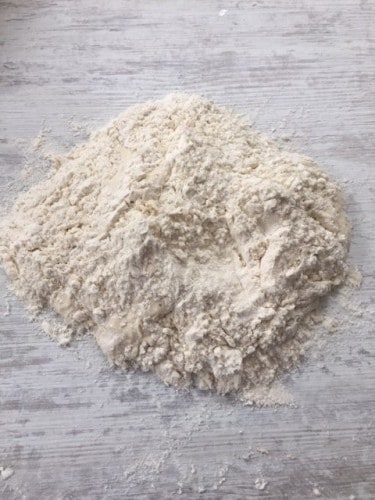 Step 5 – With the heel of your palm kneed the mix, bringing it together with a tearing motion. Each time you push the mix backwards, just scrape it back towards and continue kneading. Gradually you'll find that the mix begins to form a dough.
Step 6 – Continue kneading the dough for around 10 minutes, using the tearing motion. This helps to build the gluten strands and will give the dough that springy texture. If you have measured the ingredients correctly you will NOT have to add more flour, check out my tips for bread baking here.
Step 7 – Leave the dough to prove in a glass container covered in cling film until it has doubled in size.
Step 8 – Once the dough has proved, tip it out onto the side (it will stick to the sides so don't  worry) and divide it into equal portions. I got nine 70g sections, but they were quite small so you could up the weight and decrease the quantity if you liked.
Step 9 – Shape the sections into your desired shape and leave these to prove again until they have doubled in size. Give them a light egg wash and  pop in the oven at 200°C (fan) for about 18 minutes.
Step 10 – Leave to cool, and enjoy your soft, crusty rolls with whichever filling you like! Take a look at my burger recipe for some inspiration!
Enjoy 🙂 X
P.S the image in the 'recipe card' wasn't taken by me and isn't actually of this recipe! Just a pretty image 🙂