Chilli & Paprika Carrot Chips
I've been enjoying a few SP days recently, trying to speed up my weight loss and compensate for a fair few off plan days (sorry Slimming World!).
Unfortunately on an SP day I obviously can't indulge in my go to favourite Slimming World side dish, homemade oven chips. Even sweet potato chips are off the cards, so it was time to look for something a bit different. Now, I'm not the greatest lover of carrots by any means, but psychologically I needed a chip replacement and so I thought that I'd give them a go.
I'm super glad that I did though, because they were delicious! I'll definitely be making them again, and using them when I want to have an SP day in the future, because they just make it that bit easier!
Chilli & Paprika Carrot Chips
A fantastic alternative to regular potato chips, perfect for an SP day!
5Prep Time
25Cook Time
30Total Time
Ingredients
2 Large Carrots (the kind you get loose as they're bigger)
1tbsp Paprika
1tsp Chilli Powder
1/2tsp Garlic Powder
Salt & Pepper (to taste)
Fry Light
Instructions
Chop the carrots in to thin batons, and place in boiling water over a high heat for 2 minutes.
Drain the water, and put in a plastic or zip lock bag with the paprika, chilli powder and garlic powder. Seal the top of the bag and shake vigorously to coat the carrots.
Spray a baking try with Fry Light and tip your carrots onto the baking tray.
Season with salt and pepper, and then spray with lots of Fry Light.
Pop in the oven for 20 minutes or until they're your desired crispiness.
Enjoy as a snack or side dish!
Notes
Syn free on Slimming World. Suitable for SP.
7.8.1.2
32
https://basementbakehouse.com/2016/03/slimming-world-carrot-chips/
Nutrition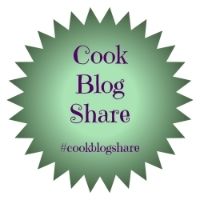 Head over to the wonderful Sneaky Veg to see some more posts included in the Cook Blog Share linky!