Syn Free Sweet Chilli Sauce
I've been missing sweet chilli sauce, it's so tasty and so naughty, but it's hardly Slimming World friendly. So I had a little think about the flavours, and I've come up with a Slimming World friendly recipe that really hit the spot with me!
I am big on being completely upfront though, as I don't want to you make this and expect one thing and then see another once you've made it. This is not a sticky dipping sweet chilli sauce! Trust me I tried, I played around with it as much as possible but the only way to make it into the gooey sauce we all know and love was to make it just as unhealthy as normal by adding about a tonne of sugar. Because this recipe is made using sweetener instead, it doesn't thicken up like it would do with caster sugar, which is a shame. This is a cooking sauce, and it's a great one, but I just didn't want you to be fooled because that's not how I want this blog to be!
You do however absolutely get the taste that you're looking for from this sauce, it's tangy, sweet, spicy and this makes it perfect for cooking with. What you do with it once you've made it up is completely up to you. You could drizzle it over the KFC style chicken for a Chinese twist, or marinade beef steak (or Tofu if you're veggie!) in it and then pan fry it…I went with a simple chicken stir fry and it was super tasty, with just the right amount of spice! I found that the quantity I made using the recipe below worked well for one stir fry that was split between two people, but if you're cooking for more just double up as you go.
Syn Free Sweet Chilli Sauce
A tangy, sweet chilli sauce, perfect for marinades, stir frys, or drizzling over just about anything!
Ingredients
2tbsp White Wine Vinegar
1tbsp Granulated Sweetener
2tsp Chilli Flakes
Instructions
Mix all of the ingredients together and stir thoroughly until the red from the chillies has begun to turn the liquid red too.
Taste the mixture, if it's too sharp add a sprinkle more sweetener and visa versa until you've reached your ideal flavour.
Notes
Syn free on Slimming World.
7.8.1.2
40
https://basementbakehouse.com/2016/04/syn-free-sweet-chilli-sauce-slimming-world/
Nutrition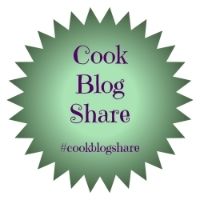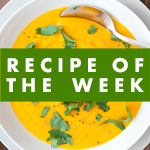 A few things to help you on your Slimming World journey…