Best Ever Homemade Burger Sauce
This delicious burger sauce is homemade, low in syns, and full of speed food! What more could you want? At just 2.5 syns for 10 teaspoons (that's about how much my little jars held and I filled two of them) you're looking at a tiny 0.25 syns per teaspoon here, or five for the whole recipe, that's less than even your lower synned burger sauces, and you've got the added benefit of enjoying fresh tomatoes and tasty onions at the same time!
I was really blown away by this burger sauce, because it was so full of flavour. I often find the bottled ones a bit too acidic and artificial tasting, but making it at home with fresh tomatoes and high quality mayonnaise (at this point I should give a shout out to the exceptional Heinz Seriously Good Mayonnaise…seriously, it's good!) it just elevates it to a whole new level!
Now, I know what you're thinking…why would I make burger sauce myself when I can just go out and buy it off the shelf. You can get burger sauces that are 1 syn per tablespoon, and that's absolutely fine, but not only does making it at home give you that warm satisfied glow, but you'll be adding even more speed food to your meal! Win win if you ask me!
To enjoy a really good burger sauce (which this is I promise) you need a really good burger to go with it! That's where The Black Farmer comes in! The Black Farmer is a range of gluten free and RSPCA assured meat and produce, with everything from burgers and sausages to eggs, and they recently got in touch with me to send me some to try out.
Recently I've been trying to make a few changes in the way I approach the Slimming World plan, because my weight loss has been tricky since the beginning of the year and something needs to change. One of these things is to try and incorporate my syns into my meals a bit more, because I know my body responds well to that. It's what I used to do when I first started Slimming World, and so despite the fact that The Black Farmer aren't low syn products, I decided that there are definitely worse ways to incorporate my syns than by using high quality meat! The products that they sent me included meatballs, bacon, sausages, eggs and two different varieties of burgers! I decided to use the standard beef burgers to drench in my delicious burger sauce, and whilst these aren't on the Slimming World app (the meatballs and sausages are) I assigned 7 syns per burger because of the fat content and weight of the individual burgers.
I have to say I wasn't disappointed, the burger was absolutely delicious! I melted my Healthy Extra A portion of cheddar on top, layered it over a crispy lettuce leaf and added a slice of The Black Farmer Smoked Bacon on top for good measure! The bacon was delicious, and even got a shout out from my other half who very rarely comments on the quality of the meat once it's cooked! I really do recommend trying to incorporate your syns into your meals, at least on occasion, and I can definitely recommend The Black Farmer products to do so. They are also obviously fantastic if you do suffer from a gluten intolerance or coeliac disease, and it's good to know that there are high quality products out there like that!
This recipe for burger sauce has made enough to fill two of these small jars, each of which has about 10 teaspoons of sauce in, which is plenty to last me all week! Made with simple ingredients that you probably have at home already, there's really no reason not to make your own sauce, and like I said before…it really does give you the warm glow of satisfaction!
Best Ever Homemade Burger Sauce
Full of flavour, low in syns and packed with speed food...what more could you want!
Ingredients
Fry Light
Half an Onion (finely chopped)
10 Cherry Tomatoes (halved)
150mls Boiling Water
1tbsp Heinz Seriously Good Mayonnaise (or equivalent)
3tbsp White Wine Vinegar (or similar white vinegar)
1tbsp Granulated Sweetener
1tsp Salt
1tsp Garlic Powder
1/2tsp Mustard Powder
Pepper (to taste)
Instructions
Place a sauce pan over a high heat, and spray with Fry Light.
Add your diced onions and saute until they begin to go translucent and soft.
Add your cherry tomatoes and continue to stir until they begin to break down, reduce to a medium heat.
Gradually add the water, stirring continuously, allowing the tomatoes to reduce into a sauce.
Add your sweetener and two tablespoons of the vinegar, along with the salt, pepper, garlic and mustard powder and continue to stir over the heat.
Remove the pan from the heat, and add your tablespoon of mayonnaise and the third tablespoon of vinegar. Stir until combined.
Spoon into jars and serve hot or cooled over a delicious burger with a side of chips and plenty of veg!
Notes
Heinz Seriously Good Mayonnaise is 5 syns per tablespoon and therefore there are 5 syns in this recipe in total.
7.8.1.2
62
https://basementbakehouse.com/2016/06/best-ever-homemade-burger-sauce-slimming-world/
Nutrition
Don't forget to pin this recipe for later!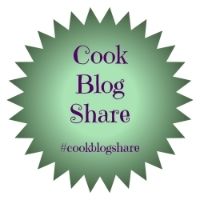 *I was provided with samples of various products in this post however all views and opinions are mine