Grilled Chicken with Syn Free Sticky Asian Chilli & Garlic Sauce
I know what you're thinking…syn free sticky sauce?! That's impossible right?!? Well…no it's not actually! At least, not with this recipe which is not only completely syn free but utterly delicious and full of flavour!
The trick is to use a clever product called Xanthan Gum, which is a thickening agent! You can actually thank the ladies over at Pinch of Nom, one of my all time favourite Slimming World blogs, who made me realise that Xanthan Gum is syn free! It's an ingredient I used to use a lot in sauces, soups, currys etc… but until now had thought that it would contain syns. I was pretty over the moon when I realised that it didn't though, and so decided I immediately had to restock and create a Slimming World friendly dish using it. You can pick it up on Amazon here. I'll be using it a lot going forward, that much's for sure!
I mean, look at that sauce! So shiny, so sticky, so thick and delicious and so syn free! How exciting is that?! Ok, maybe I'm getting a bit over excited here, but I just can't express how much I love a good sticky sauce! One of my favourite Slimming World dishes for example is the Sticky Five Spice Gammon, which uses honey to get its stickiness. Honey however, obviously adds syns, and sometimes that's just not good enough!
Before I go on anymore about the sauce in this recipe, let me focus on the chicken for a moment too. Because, believe it or not but that is just half a chicken breast in this picture! I know right! That's a whole lot of chicken for just half, but when you order from Muscle Foods that's just standard. I can honestly feed me and my very hungry boyfriend using just one chicken breast, especially if it's for lunch, because they're so big! What's more, Muscle Foods chicken isn't pumped full of water to make it this big, it's just this big. I know what you're thinking now though, is that a chicken breast as big as I'm describing must cost a pretty penny right? Wrong!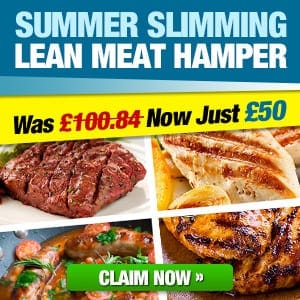 You can get a whole 5kg of these delicious chicken breasts as part of my amazing Summer Slimming Hamper from Muscle Foods, which is filled with Slimming World friendly lean meat, and costs just £50 (down from £100.84)! For this you get…
–5kg Chicken Breast Fillets – SYN FREE
–2 x 6-7oz Grass Fed Flat Iron Steaks – SYN FREE
–2 x 6oz British Hache Steaks – SYN FREE
–2 x 5oz Hickory BBQ Chicken Steaks – SYN FREE
–2 x 4oz Sweet Chilli & Lime Burgers – SYN FREE
–6 x 75g Low Fat Cumberland Sausages – 0.5 SYN's each
–6 x 75g Low Fat Pork Sausages – 0.5 SYN's each
–14 x 25g Low Fat bacon Medallions – SYN FREE
–2 x 4oz Extra Lean Steak Burgers – 1 SYN each
–2 x 112g Peri Peri Marinated Chicken Skewers – SYN FREE
-30g Grillstock BBQ Seasoning – 2 per 30g
Seriously, if you do one thing today I would recommend buying this hamper, it's made even sweeter by totally free delivery! I'm not just saying this I promise, I'd never recommend anything to you guys that I didn't fully believe in myself. I've been buying from Muscle Foods for months and months, taking advantage of their many deals, and stocking up on meat for my freezer whenever my supplies get low. It has saved me hundreds of pounds which is pretty epic!
Now that you've (obviously) gone and ordered your meat, we can get back to the sauce! Chilli, garlic and ginger are three of my favourite ingredients, and when it comes to creating a simple, delicious Asian sauce they're the three things I reach for first. With the added richness of the soy sauce and chicken stock, this sauce is packed full of flavour!
Asian food is a great love of mine, whether that be Chinese, Japanese, Thai or one of the other many delicious varieties. I'm lucky enough to be heading out to Macao in September for work which will give me the opportunity to experience a whole new flavour pallet there, it's all very exciting. What's really important though I think is to be able to transfer the flavours that you love from those countries, into your everyday cooking without the need for fancy equipment or ingredients. That's why using the very basic flavours, as part of a quick and simple recipe, can be so effective!
Grilled Chicken with Sticky Asian Chilli & Garlic Sauce
A rich, sticky, Asian sauce made using Xanthan Gum!
Ingredients
1x Muscle Foods Chicken Breast (two if you're feeling super hungry, but honestly they're massive!)
4tbsp Soy Sauce
1/2tsp Xanthan Gum (see post for stockist info)
1x Chilli (diced, with seeds removed)
2x Garlic Cloves (finely chopped/crushed)
Ginger (1cm cubed chopped finely)
1l Boiling Chicken Stock
Fry Light
Instructions
Slice your chicken and grill on each side until cooked.
Meanwhile, spray a small saucepan with Fry Light over a high heat, and add your garlic, chilli and ginger. Saute for a a minute or so until cooked.
Add the Soy Sauce and continue to stir. Reduce the heat. Pour in half of your chicken stock and simmer for a few minutes.
In a small bowl or glass, add your Xanthan Gum powder, and mix in a table spoon of the liquid from your saucepan to create a paste. Add more liquid until it is a consistency that will mix into your liquid.
Pour in the Xanthan Gum paste, and whisk until it is completely incorporated. It may go a bit lumpy at first but let it boil whilst you whisk and eventually it will all come together and start to thicken.
Add more chicken stock if necessary as it boils, until you have your desired consistency of sauce. If you don't find that it has thickened quite enough, add more Xanthan Gum but make sure to mix it with liquid before adding it to the main sauce.
Serve the chicken on a bed of noodles and stir fry vegetables, and pour over the sauce.
Notes
Syn free on Slimming World. You will have sauce left over at the end.
7.8.1.2
64
https://basementbakehouse.com/2016/07/chicken-syn-free-sticky-chinese-sauce-slimming-world/
Nutrition
Don't forget to pin this recipe for later!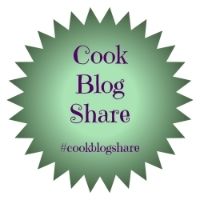 *I am a member of both Amazon and Muscle Foods affiliate programme. I was provided with some of the products in this post however all thoughts and views are my own.