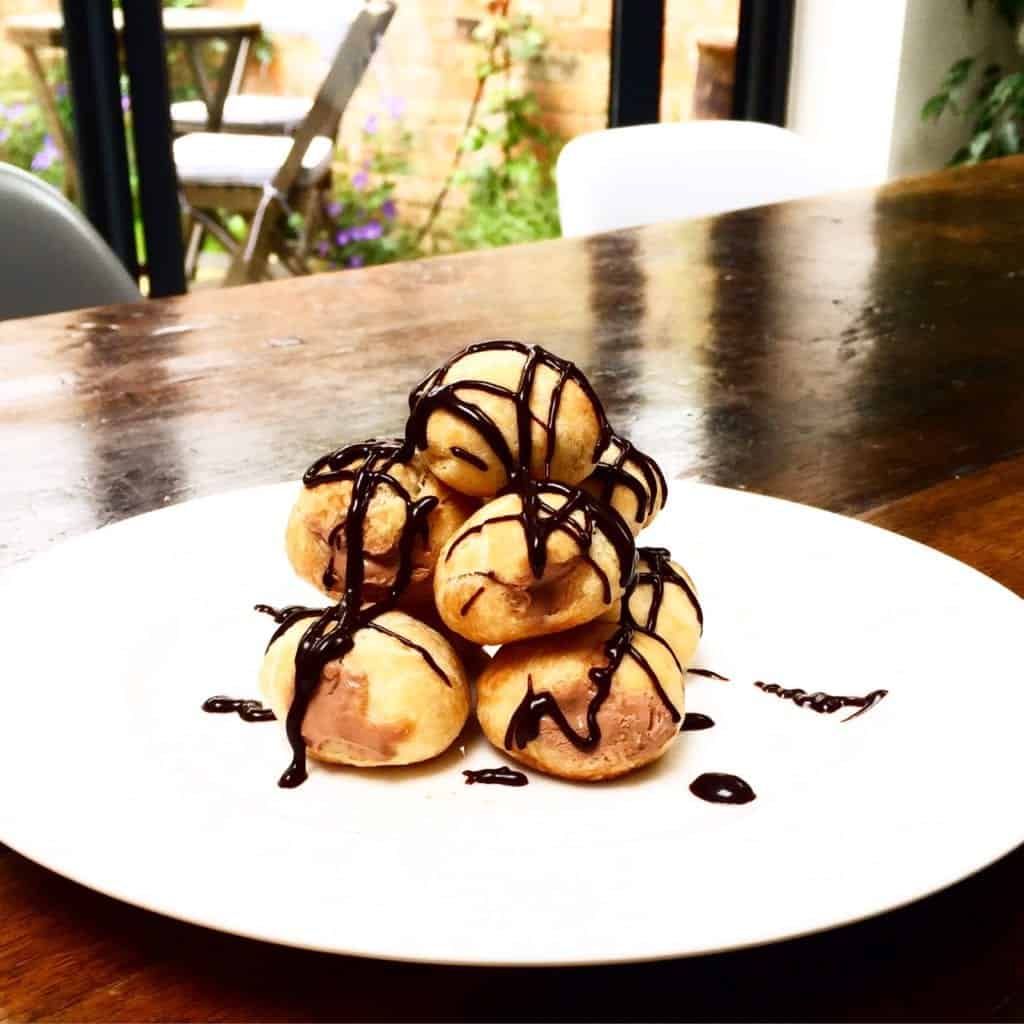 Low Syn Chocolate Profiteroles
If you're anything like me, you're always looking for fun, new ways to use your syns and enjoy naughty tasting treats without worrying about feeling guilty afterwards!
These delicious little mouthfuls are only 2.5 syns each, and whilst they might not be traditional profiteroles (made with Choux pastry) they certainly make a great substitute for anyone following a healthy eating plan like Slimming World!
For anyone who isn't a fan of quark, these could also be made using fat free yoghurt, but if you do that try to go for a thicker smooth one, and it does work better with Quark…which you really can't taste!
Yields 8
Low Syn Chocolate Profiteroles
Delicious puff pastry bites filled with chocolaty goodness!
10Prep Time
20Cook Time
30Total Time
Ingredients
100g Light Puff Pastry (Sainsbury's as the Tesco one is one more syn per 25g for some reason)
3tbsp Fat Free Quark
2tsp Choc Shot
2tbsp Sweetener
Instructions
Preheat your oven to 180 degrees.
Divide your pastry into 8 and roll each section into a ball.
Spray a baking try with a bit of Fry Light, and place your pastry balls onto it.
Bake in the oven for 20 minutes, or until golden brown on top and puffed up (they won't puff up as much as if the pastry was rolled out).
Remove from the oven and leave to cool.
Meanwhile, mix your quark, Choc Shot and Sweetener together until completely combined. Add more/less sweetener depending on your tastes, and add more Choc Shot if needed (0.5 syns per teaspoon).
Add your quark mixture to an icing syringe and use this to poke a hole in the side of each ball, squirting the mixture in as you go.
If you don't have an icing syringe, simply use a zip lock bag with the corner cut out and poke a hole using a small knife beforehand.
Place in the fridge to cool and then enjoy drizzled in a couple of teaspoons of Choc Shot. This adds another syn to the whole batch bringing them to between two and two and a half syns so round up to be safe!
Notes
2.5 syns per profiterole. Suitable on SP days (as uses quark and synned ingredients).
7.8.1.2
51
https://basementbakehouse.com/2016/06/low-syn-chocolate-profiteroles/