Fakeaway Teriyaki Sauce with Chicken Meatballs
Everyone loves a good takeaway, but some of us can't get away with eating them very often. That's why 'fakeaways' are the way forward! This particular fakeaway is a new favourite of mine, because Teriyaki sauce is AMAZING! Making a practically syn free version of what is usually quite an unhealthy sauce (1.5 syns per portion when split between two), is a great thing to be able to do as it gives you the choice and control in a potentially damaging situation. When you really fancy a takeaway is when you're at your most vulnerable, so having a few recipes up your sleeve for recipes that will curb those cravings is a God send!
You obviously can't have an amazing Teriyaki sauce on its own, and I paired it with chicken meatballs which are delicious! I basted the meatballs in sauce throughout the cooking process, every five minutes, making sure to coat them all over continuously. Doing this means that you have a thick, glossy coating of sauce on each meatball which caramelises nicely (as you can see in the picture below) and creates a really deep flavour. You can pick up a silicone brush like the one I used for really cheap on Amazon.
So at this point I've got my delicious syn free sauce, and my tender juicy meatballs, but those two things on their own do not a meal make. To bring it all together I decided on a simple stir fry, with syn free egg noodles and fresh green vegetables. Healthy, syn free, plenty of speed food and ready in no time with the use of a pre-cut packet of stir fry veg from Sainsburys! By now you're probably seeing a pattern here…the least amount of effort for the best possible outcome. Ideal if you're trying to stay on plan and get dinner sorted before the greasy food demons come calling!
You don't of course have to use this Teriyaki sauce with chicken meatballs and stir fry, you could add it to all manner of dishes or even use it as a dipping sauce. The possibilities are endless! The quantities I've used in the recipe make enough to baste the 12 chicken meatballs throughout the cooking time to create a good thick layer of sauce, so if you need more or less just play around with the quantities I've used to make that part of the recipe.
At this point, you might be wondering how I got such a thick, sticky sauce for only 3 tiny syns for the whole lot! The answer to this is three fold, but the most important ingredient in the whole sauce, as it is with my Syn Free Sweet Chilli Dipping Sauce, is Xanthan Gum, which is a syn free thickening agent. One teaspoon of Xanthan Gum thickens with about the same effectiveness as four whole tablespoons of flour, and as an ingredient not only can it be used in sauces but also any number of other capacities such as ice cream or pie! I bought one pot of Xanthan Gum almost a year ago and use it very regularly and I've barely made a dent in it. You use tiny amounts to great effect, and it's a wonder product! I believe you can pick it up in some supermarkets in the Gluten Free isle, but I got mine on Amazon here.
In addition to the Xanthan Gum, this recipe does use one tablespoon of honey which accounts for the three syns, and a tablespoon of Sukrin Gold, which is a brown sugar sweetener that performs and acts like regular brown sugar. You can use regular sweetener, using about half a tablespoon instead, but if you can get your hands on some Sukrin Gold it's the best sweetener out there! Teriyaki sauce is effectively like a sweet and sticky soy sauce, and this combination of ingredients makes the perfect syn free version!
Yields 12
Syn Free Teriyaki Sauce with Chicken Meatballs
Sticky, sweet and syn free Teriyaki sauce with succulent chicken meatballs!
Ingredients
120mls Soy Sauce
100mls Water
1tbsp Honey
1tsp Xanthan Gum
1tbsp Sukrin Gold/1/2tbsp Sweetener
1x Garlic Clove (crushed)
1cm x 1cm Ginger (chopped very small)
Fry Light
12x Muscle Foods Chicken Meatballs
2x Spring Onions (chopped)
Instructions
Preheat your oven to 200 degrees.
In a small sauce pan fry the garlic and ginger over a medium heat for about 30 seconds, then add the soy sauce, water and honey.
Bring to the boil, and then sprinkle over the Xanthan Gum. Whisk until the Xanthan Gum is mixed in, it does go clumpy briefly but keep mixing and it will disappear. After about 30 seconds the sauce will begin to thicken.
Continue to simmer until the sauce has thickened and when you run a spoon or brush across the pan it doesn't immediately come back together. Remove from the heat.
Spray a baking tray with Fry Light and spread your chicken meatballs. Baste your chicken meatballs all over in a layer of Teriyaki sauce and then sprinkle with spring onions.
Bake in the oven, removing every five minutes to baste all over again. You should do this about three times, adding all of the sauce to the meatballs on the last go.
Meanwhile, cook some noodles and vegetables and stir fry together.
Serve the meatballs when cooked through on a bed of noodles and veg, scraping any caramelised sauce from the pan onto the meatballs (it adds so much flavour!).
Notes
The sauce is 3 syns in total (1.5 each when split between two people). Muscle Foods chicken meatballs are 1/2 a syn each. I do not syn sweetener, especially not in these quantities, however some people choose to syn it at half a syn per tablespoon.
7.8.1.2
107
https://basementbakehouse.com/2016/11/teriyaki-chicken-meatballs-slimming-world-fakeaway/
Don't forget to PIN this recipe for later!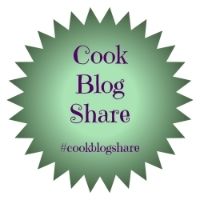 *I was sent some of the products in this recipe to review however all views and opinions are my own and I would never recommend anything that I don't love!