Best Ever Low Syn Chocolate Brownies
I get a bit sick of seeing the phrase 'stiffly whisked egg whites' whenever I went to make a pudding or cake on Slimming World, don't you?! I've found that about 75% of the time you just end up with a large omelette type mess in a baking tray, and about 10% of the time even if you do get something that resembles cake it turns out dry and tasteless! That being said, there are plenty of delicious pudding recipes using egg whites as a base that exist on Slimming World, I just knew there was a better way to make brownies!
I recently got the chance to try out Trimbake, which is a fat and sugar replacer, that works out at 0.5 syns per 100g! It's a fantastic product, which I'd really recommend picking up (you can get it on Amazon here), and reduces the syns in recipes considerably! Just to note, there has been a bit of discussion since my last post using it as to whether it's 0.5 syns or 2.5 syns per 100g, as it's a blend of fruit and vegetables. In some instances pureed vegetables need to be synned, however this is only when the vegetables are 'juiced' (like in a nutribullet) as that process removes the fibre content and therefore the filling properties of the veg. In this instance the fibre content of the veg is kept in (Trimbake is an excellent source of fibre!) as the veg is blended not juiced and therefore the veg wouldn't need to be synned, it's like having it in soup for example, and therefore this has a free food allowance so the 20kcal=1syn rule doesn't apply. With the rest of the nutrients and ingredients accounted for it works out at 0.5syns per 100g! If you would prefer to use 2.5 syns per 100g out of personal preference then please do, just account for it in the over all syn value of the recipe. Similarly, if you are someone who doesn't syn blended fruit or veg at all, then that is all there is in Trimbake and therefore you may well choose to call it syn free. However I am assigning 0.5 syns to it.
I can honestly say this was the best low syn cake I've made on Slimming World! It was moist (sorry I hate that word too!), soft, squishy, gooey and chocolatey! It was also nice and sweet, as I used a mix of Sukrin :1 and Sukrin Gold. Sukrin made exceptional sweeteners, which can be substituted one for one in recipes, and taste just like the sugars they are replacing! Sukrin Gold is brown sugar and Sukrin :1 is white sugar, and I can honestly recommend them so much! You can of course use other sweetener if you want, and you don't have to use a mix of the white and brown, I personally find that it adds something completely new to the recipe, and gives them a much more caramel taste. If you do find yourself using a different sweetener however, just remember to account for whether that product can be substituted one for one like Sukrin, or whether you need to adjust your measurements slightly.
One of the best things about this recipe, is that it resulted in a layer of crunch on the top of the brownies whilst the insides remained nice and gooey! That's something I've not been able to do since I started Slimming World, and it's down to the Trimbake. By using this particular product, and simply substituting the sugar for sweetener, the recipe is essentially the same as it would be if you weren't making it on Slimming World. Trimbake replaces three quarters of the butter, which is why the syns can be so low! That's a big win in my books, and they seriously don't feel like 'healthy' brownies!
Brownies have long been one of my favourite treats, and whilst these aren't quite as low syn as my previous brownie recipe, they work out at the end as just 2.5 syns per slice, and the mixture makes 10 good sized pieces! I made mine in a loaf tin, you can of course make them in a regular baking in or brownie tray, it's really up to you how thick you want them to be and how many you want to get out of the mixture. Just to note that I've included two variations on the recipe, one using a mix of Sukrin :1 and Sukrin Gold and one just using Sukrin :1.
Best Ever Low Syn Chocolate Brownies
Delicious, soft, gooey chocolate brownies without a whisked egg white in sight!
5Prep Time
30Cook Time
35Total Time
Ingredients
25g Flora Light
75g Trimbake
50g Cocoa
3 Eggs
75g Self Raising Flour
1/2tsp Baking Powder
150g Sukrin :1
100g Sukrin Gold
OR
25g Flora Light
75g Trimbake
50g Cocoa
3 Eggs
75g Self Raising Flour
1/2tsp Baking Powder
200g Sukrin :1
Instructions
Preheat your oven to 170 degrees.
Whisk the Flora Light, Trimbake, sweetener and eggs in a bowl until thoroughly combined.
Add the dry ingredients and mix.
Pour into a baking tin (your choice depending on what size and shape you want) and bake for 30 - 35 minutes, or until a skewer comes out almost clean when pushed into the middle of the brownies.
Remove from the oven and leave to cool.
Tip out of the tin and cut into 10 pieces.
Notes
2.5 syns per brownie if cut into 10 pieces. I used a mix of Sukrin :1 and Sukrin Gold as it provides more depth however if you prefer to use one or the other than simply use a total of 250g.
7.8.1.2
70
https://basementbakehouse.com/2016/08/low-syn-slimming-world-chocolate-brownies/
Nutrition
Don't forget to pin the recipe for later!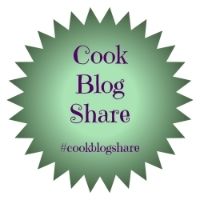 *I was provided with some of the products in this recipe for review, however all views and recommendations are my own.