Syn Free Cheese & Ham Stuffed Meatloaf
If you're looking for something a bit different to do with mince, then look no further than this delicious syn free meatloaf! With cheese and ham rolled into the middle, along with a good helping of spinach for some added speed food, it's perfect for family dinners, dinners for two, or to portion up for lunches and have cold throughout the week! Not only is it a delicious and syn free meal, but it's also a very cheap one! In total to make the whole meatloaf cost me about £2.30 and saving money on meals right now is a big priority as I've got a holiday in Thailand to pay for (and slim for!) in a month!
I really loved this dish, and I'll definitely be making it again soon! I split the meatloaf between two of us (using my full Healthy Extra A portion) because we were both starving but it easily serves four people (using half of your Healthy Extra A) and it was perfect with some homemade chips (here's my recipe for those!) and some veg. Simple, tasty, syn free and filling…what more could you want in a meal?!? Needless to say it went down very well with my other half too, so I'm sure there'll be no complaints when I make this one again.
As a concept, the dish is kind of like one big inside out hamburger, in fact you could just as easily make it with bacon to make the similarities even bigger! I love mince, but sometimes the options can seem a little limited. When you've exhausted how many times you can make bolognese, shepherds pie and burgers in a week, this is the perfect recipe idea to add to your repertoire! Give it a go and I'm certain you won't be disappointed!
The swirl in this meatloaf is very easy to create, all you need is a bit of cling film! Once you've spread out your mince and laid your fillings on top you simply roll the lot like you would roll a Swiss roll, making sure to tuck the first edge in and under as you go. By using the natural pull of gravity and the smoothness of the cling film you'll end up with a tight meal roll in no time. Simply neaten up the edges and push the ends back down over any fillings that are showing and you'll have yourself something that's ready to go into the oven! Like many of my dishes, this can be ready in under half an hour, making it perfect for mid-week dinners, or days where you really don't have much time but still want to eat something interesting!
Syn Free Cheese & Ham Stuffed Meatloaf
Delicious meatloaf with cheese, ham and spinach rolled into the middle. Ready in under half an hour!
Ingredients
500g Lean Muscle Foods Mince (or supermarket mince)
1tbsp Mixed Herbs
1x Egg
Salt & Pepper (to taste)
10x Slices of Wafer Thin Ham
3x Slices of Edam Cheese (can use other cheese, but try and use a slightly softer one that will roll well)
Handful of Spinach

You will also needCling Film
Instructions
Preheat your oven to 200 degrees.
In a mixing bowl mix together the mince, egg, salt & pepper and herbs to form a mince paste.
Spread the mince out on a sheet of cling film that is at least three inches longer on each end, until it's about a centimetre to a centimetre and a half thick (mine was roughly 12 inches long).
Lay the ham on top, followed by the cheese and then the spinach so that it is even. Sprinkle with some salt & pepper.
Using the cling film, roll the mince into a spiral loaf. I rolled from the long edge to get a longer piece of meatloaf, but you can roll from the short end if you'd prefer (you'll get a thicker and shorter meatloaf which may take longer to bake).
Roll the cling film tightly around the meat, making sure everything is packed in and the mince has sealed itself together.
Unwrap and use your fingers to seal any open sides and along the seam.
Spray a baking tray with Fry Light and transfer the meatloaf onto it. Spray over the top with some more Fry Light.
Bake in the oven for 20-25 minutes until done to your liking (I had mine medium rare in the middle).
Serve as part of a main meal, and enjoy hot or cold!
Notes
Syn free using your Healthy Extra A. When serving 4 each serving uses half a portion of Healthy Extra A based on sliced Edam from a 250g pack with 10 pieces. Adjust accordingly as per the cheese you're using.
7.8.1.2
101
https://basementbakehouse.com/2016/10/syn-free-cheese-ham-stuffed-meatloaf/
Nutrition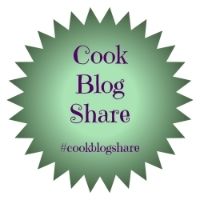 * I was sent some of the products in this recipe to review, however all views and opinions are 100% my own and I would NEVER recommend anything I didn't love!