Goodlife Product Review: Making Veggies The Star Of The Show
I've been on a personal journey for the last few years to improve my health through food, but I've also been doing my best to expand my horizons and discover new products to fall in love with. That's why when I was asked to try Goodlife, a range of vegetarian products including everything from vegetarian sausages and burgers to mushroom and spinach kievs, I was over the moon. 
Enjoying Goodlife Foods on Slimming World
Goodlife has a fantastic range of products, the vast majority of which are on the Slimming World app, most of which are low syn and all of which are delicious! I've so far tried the Falafel the Nut Burgers and the Mushroom & Spinach Kievs which vary in syn value but I can honestly say they're great, and what's more as a meat obsessive I wasn't left feeling unsatisfied which was a surprise to me!
Eating Vegetarian Food as a Dedicated Meat Eater
Like I've said already, I LOVE meat! I have been told on more than one occasion in the past that I eat too much of it but what can I say…I'm just a carnivore at heart. Don't get me wrong, I've made and eaten some gorgeous vegetarian meals (for instance my quinoa stuffed butternut squash) but I have been known to be a bit sceptical of vegetarian products in the past!
However, I'm always interested in trying new things and being proven wrong, so I was more than happy to give Goodlife a try, and boy was I proven wrong! I particularly loved the Mushroom & Spinach Kiev, which as you can see from the pictures was delicious! Unlike many of the veggie products I've tried in the past it wasn't mushy or dry and you can actually taste the individual ingredients. Combine that with the creamy garlicy sauce in the middle and the crispy breadcrumbs and you've got yourself a tasty vegetarian meal. It does happen to be the highest synned product I tried…but if you ask me it's more than worth 12.5 syns and I saved them up specifically!
Would I Recommend Goodlife?
The short answer is…absolutely! The slightly longer answer is that I would not only recommend Goodlife's range of products to vegetarians I'd recommend it to anyone looking for something delicious to have for dinner!
They're also perfect for Slimming World, but you don't have to take my word for it you've just got to look online! With other fab Slimming World-ers tucking into them left right and centre it's obvious that these are the next big thing.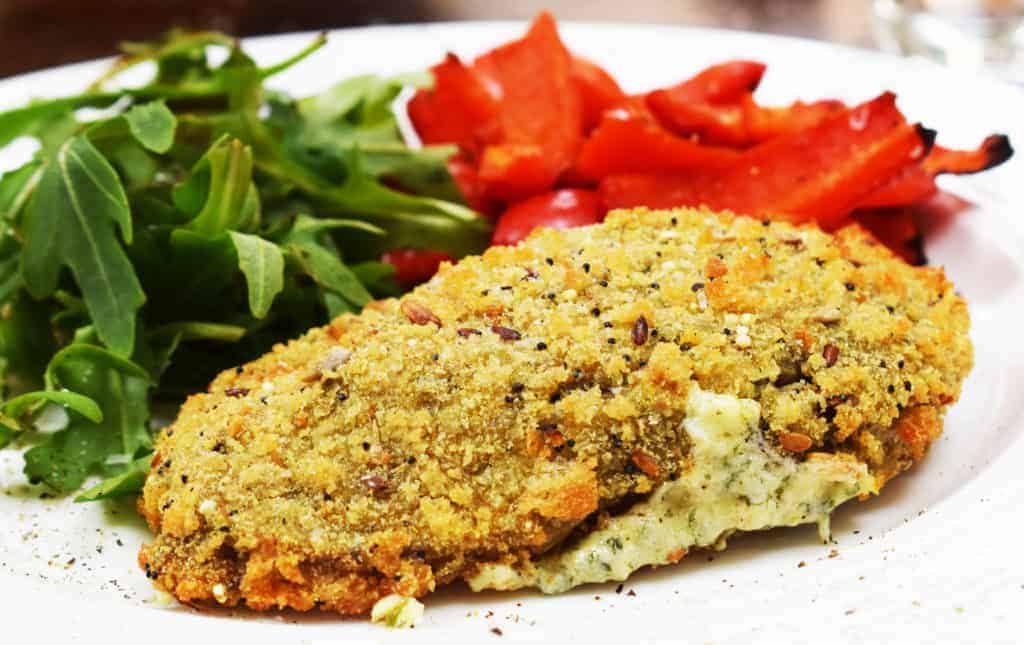 *This is a collaborative post however all views and opinions are my own and I only ever review products honestly.