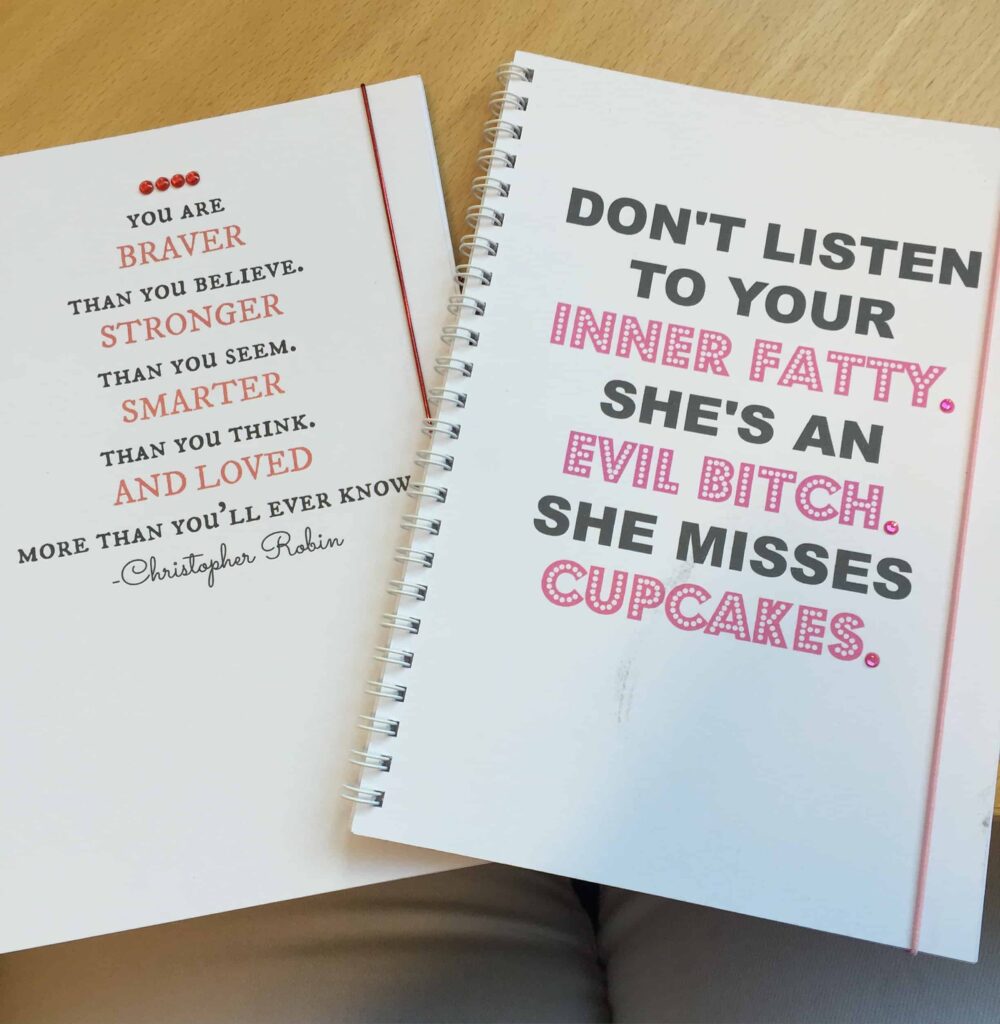 Fox and Moon Food Diary – Review
Anyone on Slimming World knows what a difference a food diary can make…they also know that for all the best intentions in the world it's pretty tough to continue filling one in!
At the beginning of my Slimming World journey I was a food diary fanatic, tracking every morsel that passed my lips, and counting my syns religiously. But, as I became more accustomed to the Slimming World plan, and began to view myself as pretty good at this whole weight loss thing, the food diaries soon fell to the wayside. I continued to lose weight, and for a while I was still so on top of things, but then I started to notice little things that were really effecting the number on the scales! I'd forget that I'd already eaten my HexA option and tuck into some post dinner cheese, or I'd simply not bother to pay attention to a extra few syns here and there…I mean if there's no proof that I've eaten them then they basically don't exist right?! Wrong.
I began to lose that one key factor in weight loss, control, and so I knew it was because I wasn't writing things down as much. So I made the decision to go back to basics, and for a week I wrote everything down again on my phone. Every syn, every Healthy Extra, all of my speed food etc…it was all jotted down and I found myself regaining control. That week I lost 5llbs! I didn't think it was possible to have such a big loss so far into my weight loss journey, and there was no doubt in my mind that it was because I was back on the food diary bandwagon!
I then started looking for something a bit more specialised than my phone to help keep me on track, but everything I found on Amazon was either not Slimming World specific, or just looked a bit crap! It was then I came across Fox and Moon on Instagram (she has now launched her website which is www.foxmoon.co.uk) and I'm so glad I did…honestly if you a few seconds make sure you're following her, it's @fox_and_moon I promise you won't regret it!
She creates these adorable 8 week food diaries with bespoke covers that say just about anything you like! Scrolling through all of the ones she's made before, there's so many to chose from, or you can create one that means something special to you. So if you want to be reminded of that trip you're slimming for, or you have a favourite motivational quote that you want to remind yourself of every day then she'll use that for you! I messaged her on Instagram and the order process is so simple, you just have to drop her a note and then the rest is carried out on PayPal!
I went for two food diaries…one sweet, one sassy!
Since getting my food diaries I've had one week where I've lost weight, and one really bad week where I gained. So I'm not pretending it's going to magically fix your problems…however because I continued to write everything down when I was having a bad week, I was able to identify and fix where I went wrong. If I hadn't had my food diary to rely on, I would quite possibly have kept on making the same mistakes!
So what makes these particular food diaries so good? The layout for a start! Each diary has 8 weeks in, and those weeks are split into pages for the following:
Food Planner – to pre-plan all of your meals!
Shopping List – this isn't something I've seen in a food diary before and OH MY GOD IT'S SO — USEFUL!
Food Diary – tracking your Speed Food, Free Food, Healthy Extras and Syns
Syn Tracker – my favourite feature!
The diaries are well laid out, easy to use and really helpful! The bit I like the most is the syn tracker, as it helps me stay completely on top of what I've eaten. In fact there's very little that I don't love about these food diaries, the covers are adorable, they're a good size, and they only cost £7.50 so they're a bargain really! The only thing I've not taken advantage of are the exercise challenges, but I'm not sure I will!!
If I had any comments (this is a review after all!) I'd say maybe add a column for 'P' foods as well as the 'Speed Foods' and 'Free Foods' ones, for the days when we're on SP…but I'm also aware that there may not be space for this so it's the smallest of ideas!
I can wholeheartedly recommend buying one of these, it has put me back on track and helps me no end if I feel myself slipping! I will absolutely be investing in more going forward, that's for sure!