Syn Free Pan-Fried Potato Cakes
Perfect for lunch, dinner and even breakfast, these syn free potato cakes are simple, versatile and delicious! So far I've enjoyed them hot with dinner, and cold with breakfast, and they've been equally delicious each time! Simple to make, they can be put with so many different dishes they're the perfect recipe to have up your sleeve when you want a new way to try your potatoes!
For dinner I ate these potato cakes with chicken skewers from my Muscle Foods order, which are totally syn free and utterly delicious (you can find them here), and some broccoli; and for breakfast I spread my HexA of Philadelphia Lightest on top, with some cucumber and smoked salmon…both versions were delicious! However you try them, they're great to have in the fridge to enjoy when you fancy!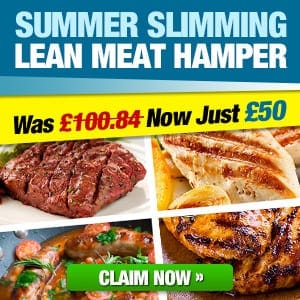 When I dished these out to my boyfriend for dinner, he commented on just how fluffy they are (which was lovely praise obviously) but for anyone who wants to get the fluffiest mashed potato, which is obviously used to make these potato cakes, then I can seriously recommend getting a potato ricer! My mum gave me one for my birthday this year and honestly I'll never make mash again! You just boil your potatoes as you would for mash, and then squish them through the ricer. It turns them, essentially, into little bits of potato that look like rice (makes sense!) which you can eat as they are or turn into mash. It means totally lump free, smooth, delicious mash every time! You can pick them up on Amazon here, or I'm sure you can pick them up in most homeware stores. They look something like this…
Your potato cakes can be made one of two ways, either with or without cheese, if you add the cheese in the recipe (as I did) they're just one syn each, which is more than worth it! Personally I think the cheese makes them so much better, but they're excellent either way so it's really up to you.
Yields 12
Syn Free Pan-Fried Potato Cakes
Fluffy, syn free, and delicious potato cakes for lunch, dinner or breakfast!
20Prep Time
15Cook Time
35Total Time
Ingredients
4 - 5 x Large White Potatoes (peeled & washed)
1x Chicken/Vegetable Stock Cube
Handful of Chopped Parsley (plus extra for garnish)
1x Egg
80g Grated Mozzarella (optional)
Salt & Pepper (to taste)
Fry Light
Instructions
Chop the potatoes small and cover with water. Bring to the boil, and add the chicken stock cube. Cook until the potatoes are soft.
Drain the water, retaining 50mls to one side. Mash, or if you're using a potato ricer as suggested above rice the potatoes into a mixing bowl.
Straight away add the stock, parsley, salt & pepper, cheese (if using), and egg. Quickly mix together until smooth. The heat of the potatoes will cook the egg, and it makes the mash very smooth and creamy.
Set a large frying pan on the hob over a medium heat, spray with Fry Light and then reduce the heat once the Fry Light is bubbling slightly.
Spoon round balls of mashed potato into the frying pan, spaced widely apart. I used an ice cream scoop to get them the same size and shape! Using the back of a spoon, sprayed with Fry Light, press the potato down into an circle about a centimetre to a centimetre and a half thick.
Neaten up the edges as they cook, using a spatula to press the top of the potato cakes occasionally to help bind them together.
When they have browned on one side, flip and continue cooking until browned on that side too. Remove from the pan and repeat until the mash is gone.
Serve hot or cold with extra parsley to garnish!
Notes
Syn free if not using cheese. If using cheese, each potato cake is 1 syn.
7.8.1.2
95
https://basementbakehouse.com/2016/10/syn-free-pan-fried-potato-cakes/
Nutrition
Don't forget to PIN this recipe for later on Pinterest!