How To Cook The Perfect Christmas Turkey with Iceland
Anyone who knows me knows that I'm a total Iceland convert, trust me it comes up a lot in conversation, and this Christmas I fully plan to fill my table with lots of goodies from Iceland – specifically their Luxury Range! Given my 'Iceland fan girl' status, you can understand how excited I was to be invited up for a Christmas extravaganza at Iceland's test kitchen where their food guru Neil Nugent showcased many of the wonderful things they have in store this festive season and gave us some very good tips on how to host the perfect Christmas…including some very useful turkey cooking tips with I'll share below!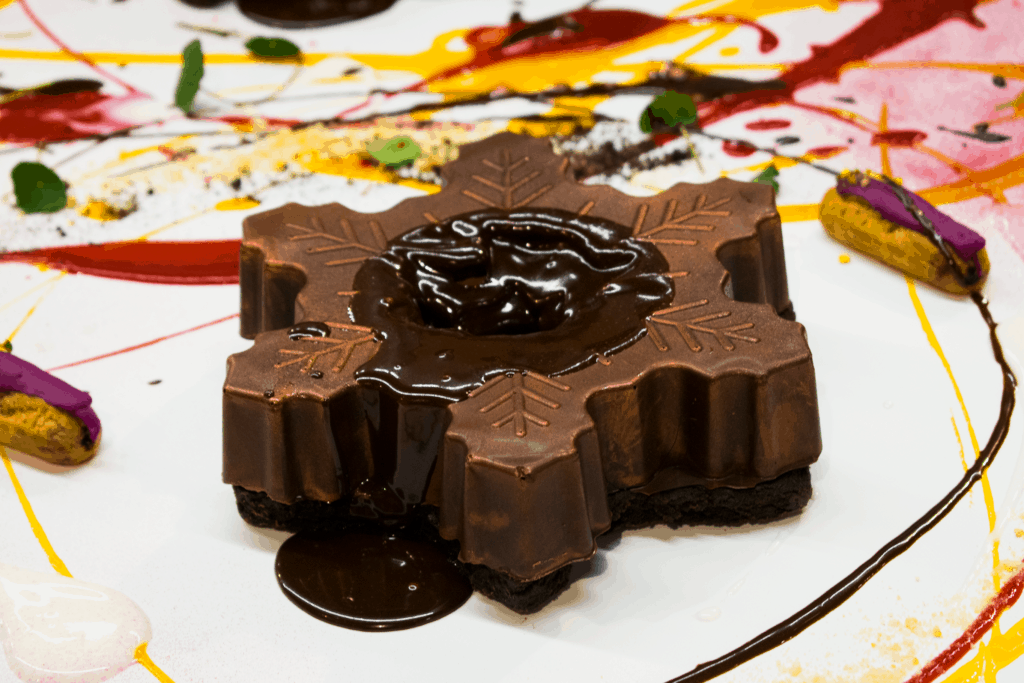 A Day of Luxury with Iceland
This may surprise you, if you still have some preconcieved ideas about Iceland, but every single product that goes into their stores is tested or created in their test kitchen in Chester. This was where me, and 40 or so other wonderful influencers (including the lovely Pip from The Slimming Foodie), headed to give their Christmas range a go! It is testiment to the quality of Iceland's food that not only were they confident enough to invite a large number of very vocal, opiniated and influential people to test the food out, but there was not a single dissapointed person in the room by the end of the day! Many of the influencers they invited were relitively new to Iceland's offerings, and it was a lot of fun seeing opinions being changed there and then by the quality of what Iceland put infront of us!
The day was a great opporutnity for me to try some of the hero products that Iceland have in store this year, including their Luxury Mince Pies which have won all sorts of awards, beating out supermarkets like M&S and Waitrose! They are indeed very delicious and even gave inspiration for a Mince Pie Martini which we were served on the day! I stuck to the 'virgin' version (apple juice and mince meat) but whether you make it with booze or not, the idea of dipping the rim of your glass in mince meat before the sugar was sheer genius! That was just one of the tips from the day that I will be stealing to help me host the perfect Christmas this year!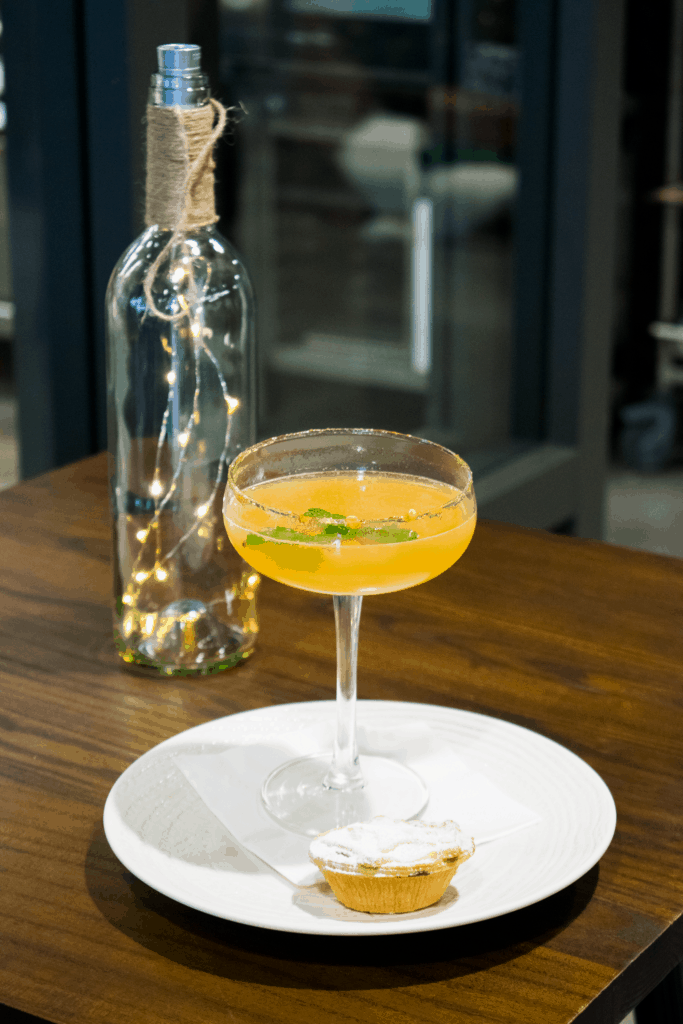 Another fun event on the day was adorably nicknamed 'graphEATy' (get it!) and involved stencils, sugar paper, edible spray paint and some of Iceland's very tasty party food range! It's not something I would ever have thought of doing but it's actually a really fun idea to get the whole family involved at Christmas, especially if you have kids in the house. Essentially you spray the stencil over the sugar paper, and then create fun motifs usining finger food. It's the kind of activity that would really help keep the kids busy between presesnt unwrapping and Christmas lunch!
Not only did the folks at Icleand ply us with delicious cocktails and fun activities, they also treated us to some epic Christmas food demonstrations from Neil and his team! They wanted to give us some inspiration to use products from Iceland's luxury range in our Christmas dinners, and started with some lobster tail tacos which were absolutlely sensational. Soft taco cups were filled with pureed avocado, made using frozen avocados from Iceland, some tasty veg and a melt in the mouth lobster tail! One very clever tip from Neil focused on how to home-smoke fish or meat in seconds without any complicated ingredients! All you need is some hay from your local pet shop and a blow torch. You light the hay and use it to smoke the fish…it is so simple!
Christmas Turkey Ideas from Iceland's Head Chef Neil Nugent
Course two focused on the main event, the turkey! Iceland sells a number of different kinds of turkey, from turkey crown to the full bird! Their hero turkey this year however is their 'Guilded Turkey' which takes retro to a whole new level. This particular turkey uses a Victorian technique to give you a melt in the mouth bird which is literally gold. The trick is to pack a muslin cloth with butter and place it on top of hte bird, which self bastes it as it cooks, removing it for the last 15 minutes in the oven and painting the bird with a colourful sauce which gives it its unique gold colour. You can even top it with gold leaf! Now, if that sounds complicated it doesn't have to be…as Iceland sells the whole thing ready to use!
The second and even more 'out there' way of cooking your Christmas turkey this year could be to salt bake it! If you haven't heard of salt baking, its where you encase your meat or fish in a thick coating of salt and bake it. The salt creates a kiln-like case for the bird which doesn't release any heat or juices and means that not only will your bird be as juicy as possible, you could also cook it hours before you're due to it and it would still be warm when you went to eat it! The best bit is that you get to crack the salt case wide open with a whole lot of brutality at the dinner table…the perfect way to put an end to any family arguments!
This isn't a technique to use if you are set on eating crispy turkey skin, as it woudl be a tad salty, but I can honestly say I've never eaten such tender juicy turkey ever! For a bird that can be notoriously tricky to get right and is often dry and a little tasteless, this was without a doubt a great way to combat those issues!
The third turkey that Neil cooked was a more traditional bird, which gave him a fantastic opportunity to offer up some top tips on how to cook the perfect Christmas turkey, which is all part of hosting the perfect Christmas! Last but not least there was dessert, and trust me Iceland's desserts are famously good! From the gorgeous pavlova to the melt in the middle chocolate star, you need some Christmas desserts from Iceland in your life this year!
Five Top Tips To Cook The Perfect Christmas Turkey
Cooking the perfect turkey is a big part of having a perfect Christmas! There is nothing worse than dry turkey, so these tips from Iceland's head chef and chief product creator will help
Never EVER put tinfoil anywhere near your turkey! – according to Neil you should never put tinfoil on your turkey, he suggests using muslin cloth filled with butter (like in the Iceland guilded turkey) instead as this will give you a moist turkey that has the added benefit of 'self-basting'!
Butter butter butter butter and more butter! – Neil's advice is that you essentially can never have too much butter on your turkey! Put a tonne of it between the meat and the skin along with some herbs and butter for best results! If you want something with a little less fat, give my 'Best Ever Roast Chicken' a go, click here.
Pull the skin up from the neck – In order to get loads of butter and flavour into the turkey you'll need to lift the skin up from the meat using your hands. Neil suggests doing this from the neck end instead of the leg end, and to use the back of your hands and not your fingers pointing upwards as this will tear the skin!
Never 'truss' your turkey! – You'll always see people truss their turkeys, where they tie the two legs together, but according to Neil this gives you an uneven bake and causes the exposed areas of the turkey to cook faster than the under ares of the wings. This means you'll need to cook your bird for longer to make it safe to eat and you'll end up with dry meat!
Never stuff your turkey! – much as you shouldn't truss your turkey, you also shouldn't stuff it! I know that stuffing is a big deal on Christmas, you should make it seperately. This is because when you stuff your bird it takes much longer to cook the stuffing inside it, which again leads to dry meat on the outside of the bird!
If you're looking to host the perfect Christmas, get yourself down to Icleand and stock up on mince pies, meat, veggies, puddings and more!
*this post was created in collaboration with Iceland Foods but all views and opinions are my own.