Homemade Pasta with Chicken & Tomato Sauce
So it's been just over a month since I last posted, sorry! But I'm back with a good'un today… my first ever attempt at homemade pasta!
It tasted pretty good too, so here's the recipe for both the pasta and the rather yummy sauce that went with it!
Enjoy 🙂
Ingredients – for the pasta 
250g plain pasta
1tspn salt
3 egg yolks
1 egg
Ingredients – for the sauce 
1/2 onion
1 x box of cherry tomatoes
25mls olive oil
1/4 bottle white wine
3 x chicken breasts
15g tomato puree
1tspn mixed herbs
1/2tspn salt
Method – for making pasta 
Mix the flour and salt together in a medium or large mixing bowl and create a well in the centre. Crack one full egg into the centre followed by three egg yolks.
Mix together with your hands and add water until the mixture is combined, if it becomes too wet then just add some more flour and visa versa.
Once the dough is workable then divide it into four sections, and roll each one out on a lightly floured surface.
Slice each one into strips, these could be thick or thin depending on how you like your pasta! Personally I like a bit of a mixture, so mine are just a bit uneven 😉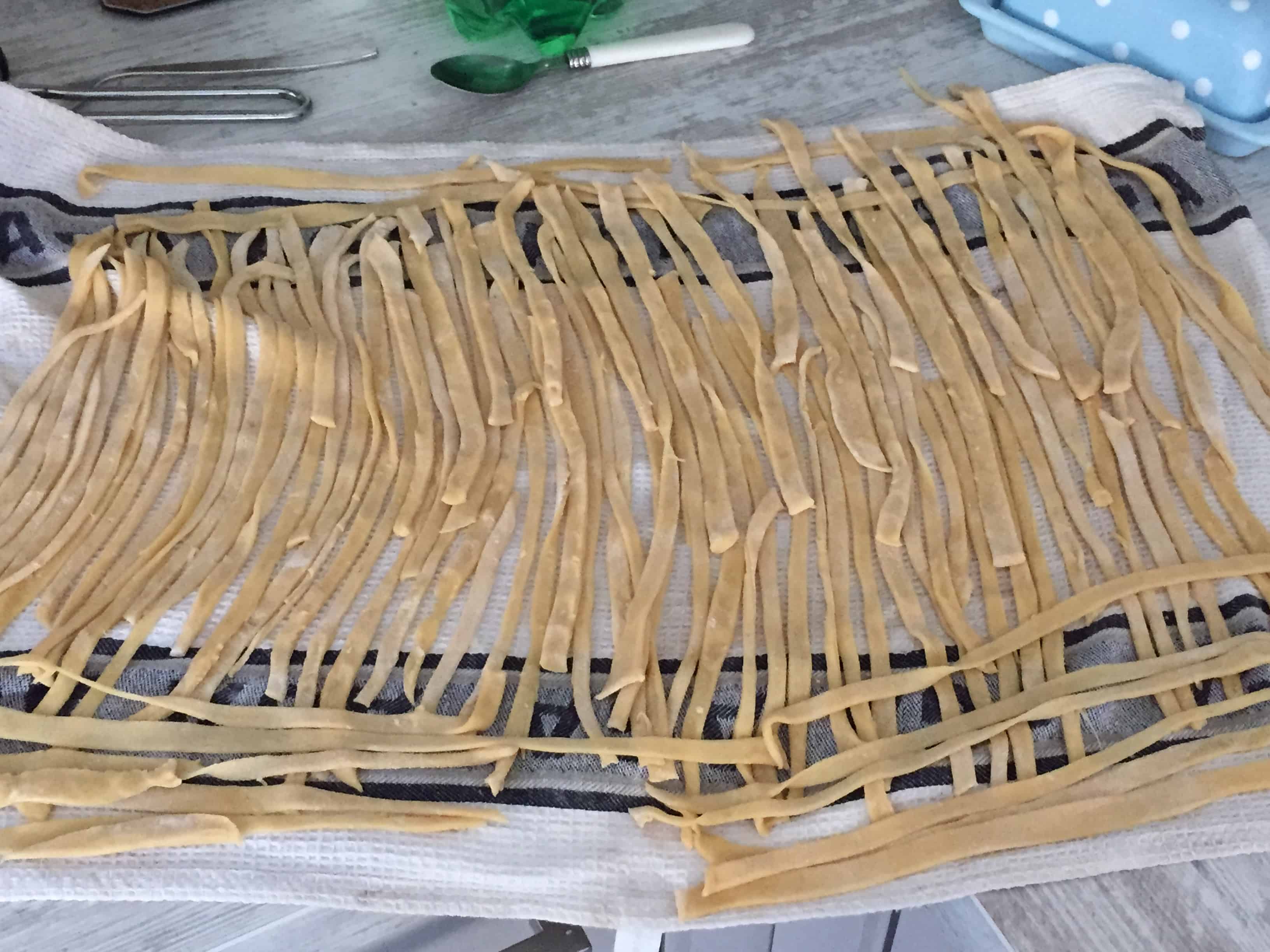 Set these aside on a tea towel to dry out for at least half an hour, or as long as it takes you to make the sauce!
Method – to make the tomato sauce 
Finely chop the onion, and cut the cherry tomatoes into small pieces. Chop the chicken into cubes depending on how big or small you want them in the sauce.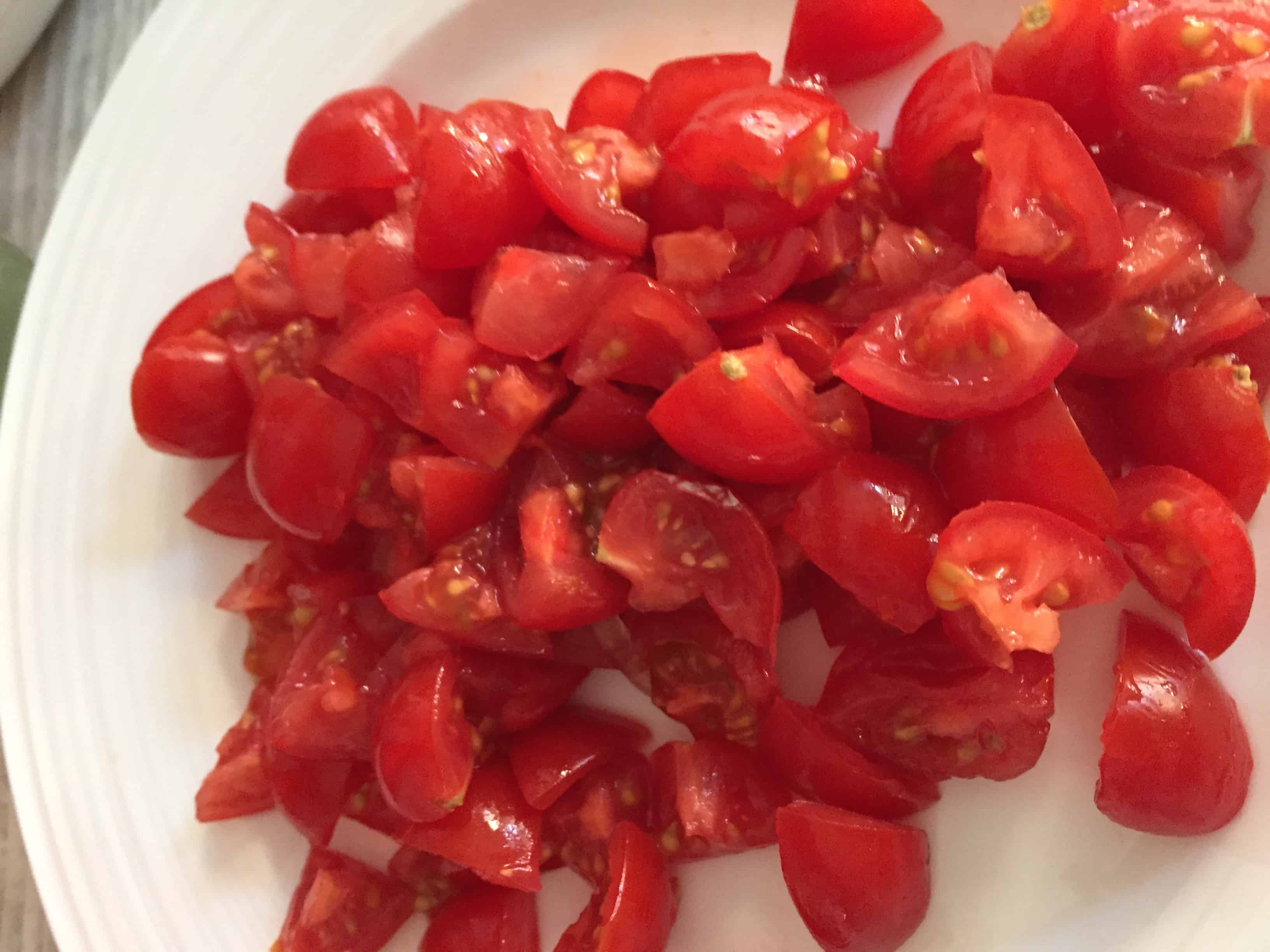 Heat the olive oil in a medium sauce pan.
Add the onions and simmer on a low heat until they're fully cooked through.
Then add the chopped tomatoes and simmer until they're soft.
Pour in the wine and add the chicken. Leave to simmer for 10 minutes.
Add the tomato puree, mixed herbs and salt to the mixture and again leave to simmer, stirring occasionally until the mixture has thickened. Add more tomato puree as you see fit if the sauce isn't thickening as you'd like.
And to put it all together simply add the pasta to boiling water and cook for 5 minute. Drain and serve with the sauce!
Enjoy 🙂 CX